Online gambling industry offers gamblers to spend their free time and earn money, making the process as fun and convenient as possible. The core idea of gambling games is very straightforward. You make a bet and either win a certain amount of money or lose all you wagered. In the past, land-based casinos were famous, but now online casino games are very popular. Most people choose to play online games rather than visiting a real casino venue. Day by day online casino games are developing. In the future, there will be a lot of new technologies associated with these games, which make them more fun. Some of the changes to casino games include Virtual Reality, artificial intelligence, cryptocurrency payment, and skill-based games.  
Virtual Reality Casinos
Many other industries have already utilized this technology in their products. Online gambling is one of the industries that plan to apply this method in the near future. Virtual Reality Casino, also called VR Casino, will offer its users an incredible experience. Players will be able to walk around casino rooms, select different games, and interact with other gamblers in the simulated environment. Some of the casino games such as roulette and blackjack already use this technology in some of their versions. VR technology helps establish a realistic atmosphere for gamblers and make gambling process a lot more social. Virtual reality also includes small aspects like lighting a cigarette and having a drink. These little factors increase the interest and demand for VR casinos.
This technology also allows creating virtual bingo halls where gamblers can contact and change the appearance of their characters. Casino games producers support the development of VR casinos. They consider this technology as a way to attract millennials into online gambling. As the younger generation does not prefer gambling games to spend their spare time, VR technology will encourage them into it. Virtual Reality is more compatible with tablets and smartphones as majority of the gamblers use these electronic devices. Only a few companies have adopted VR technology as it is expensive to launch. However, in the near future, this trend will continue to grow and be available on majority online casinos. 
Artificial Intelligence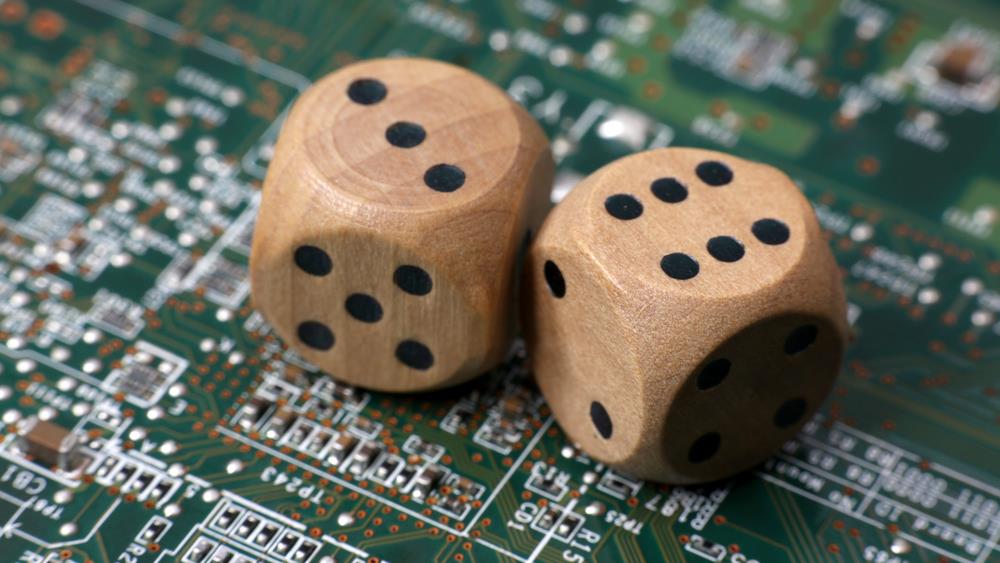 Online gambling industry also supports artificial intelligence in its products, including slot games. Sometimes information can be excessive to analyze for humans. A computer is stronger than the human brain in this sense. Therefore, artificial intelligence can help a lot to understand customer habits in the gambling business. This technology is also beneficial at predicting products for different interests. Artificial intelligence ensures accurate probability, meaning it is good at creating odds. By this feature, casino games producers will be able to provide more realistic odds. Other than benefits, artificial intelligence brings some drawbacks to customers. It makes bots more aware of the games and win real people. Bots become able to predict their human opponents' moves. If bots are only used for beating human players, it can affect the prices and interest in online gambling games.
One of the disadvantages of gambling games is creating addiction. People who love playing casino games sometimes can get obsessed with them. With artificial intelligence, this problem does not carry any threat. Artificial intelligence software can identify gamblers who tend to become addicted and prevent the issue. Finding a solution to this problem will influence the online gambling industry positively. Another benefit that artificial intelligence brings to online gambling is reaching larger audiences. According to the statistics, the age interval for the ones who play gambling games is 35-65 years. With the expansion of artificial intelligence, casino games can reach the younger generation. Thus, younger people will spend more time playing online gambling games. The constant improvement in artificial intelligence will lead to much more positive changes in the gambling industry. 
Cryptocurrency Payment
Cryptocurrencies have created new possibilities for online casino games. The most used cryptocurrency is Bitcoin, but the number of them is not limited. Some of the cryptocurrencies such as Litecoin, Ethereum, Ripple, and Dash, provide a fair environment for online casinos. They also ensure higher security for the gamblers who play online slot games. Players can buy these currencies online, deposit, and withdraw them without paying a big number of fees. Expanding the use of cryptocurrency payment will increase the popularity of casino games all over the world. The benefits that cryptocurrencies bring encourages gambling game providers to apply this method. So, the number of them are increasing day by day. 
There are a number of benefits of cryptocurrency payment, both for players and online casino operators. Advantages for gamblers include total anonymity, minimum commission, more bonus opportunities, and access to previous transaction history. The cryptocurrency payment method also allows gamblers to play anywhere they want, even in places where gambling is prohibited on the state level. The reasons why gambling developers should apply this method are an expansion in the market, fewer expenses related to conversions, and a low level of competition. It requires less time and money for the casinos operating with cryptocurrency. So, launching an online gambling software that works with cryptocurrency payment is very profitable. 
Skill-based Casino Games
Currently, luck is the most essential quality to have for playing gambling games, especially online slots. However, there is a rising trend in online casino games that require applying strategy. Some casino games such as Poker are complex and need a specific game plan to win. This new sector will meet the interests of people who love challenging games. Therefore, skill-based games are expected to gain immense popularity in a short period of time. Online gambling developers have already started to create games that require both strategy and skills from players. The primary purpose of skill-based games is to engage the younger generation in the gambling world. Usually, millennials are the ones who love challenges and strategy-based games. Skill games will not replace classic gambling games but become a part of the online gambling industry. 
Conclusion
The future of casino games seems to have a lot of exciting new features adapted. Innovations like Virtual Reality, artificial intelligence, cryptocurrency payment method, and skill-based games are some of them. All these new technologies intend to grab the attention of broader audiences and enhance the popularity of online gambling games. VR casinos and skill-based games will be able to reach the younger generation. Gaining real money in a short time span that is also easy and fun will grab millennials' attention. On the other hand, cryptocurrencies and artificial intelligence features serve to create a convenient environment for all gamblers.