Have you ever heard about the internet cafe? Internet or cyber cafes are getting popular again after new technological advancements. In the past few decades, internet cafes mainly used for playing video games. Starting from 2010s new phenomenon came to the business. Online casinos rapidly grew, and the demand for internet cafes increased. Nowadays, internet cafes are equally entertaining people as brick and mortar casinos. In this post, we will give you some tips on how to start an internet cafe. Internet sweepstakes cafes placed that people go, buy telephone time and play sweepstakes games. Additional information will be provided in the following paragraph. So let's kick-off. 
What is the internet sweepstakes cafe?
As mentioned in the first paragraph, internet sweepstakes cafes are places where you can play your favorite sweepstakes games. These cyber cafes are operating though telephone time. For instance, you are buying one hour time and play your favorite river slots. Many people play sweepstakes games, but not many of them have an idea about the sweepstakes. A sweepstake is a promotional event like a competition where you can win great prizes. It looks like a lottery, but they have some differences.
Nowadays, the most common use of sweepstakes is to promote some products. It is considered to be both a marketing tool and online casino entertainment. If you want to know how to start an internet cafe, you need to know the importance of sweepstakes for those cafes. One of the main components of starting a business in this field is to understand the regulations. In the next paragraph, we will give you insight into that issue. 
How to start an internet cafe and what do you need to know?
Governmental Regulation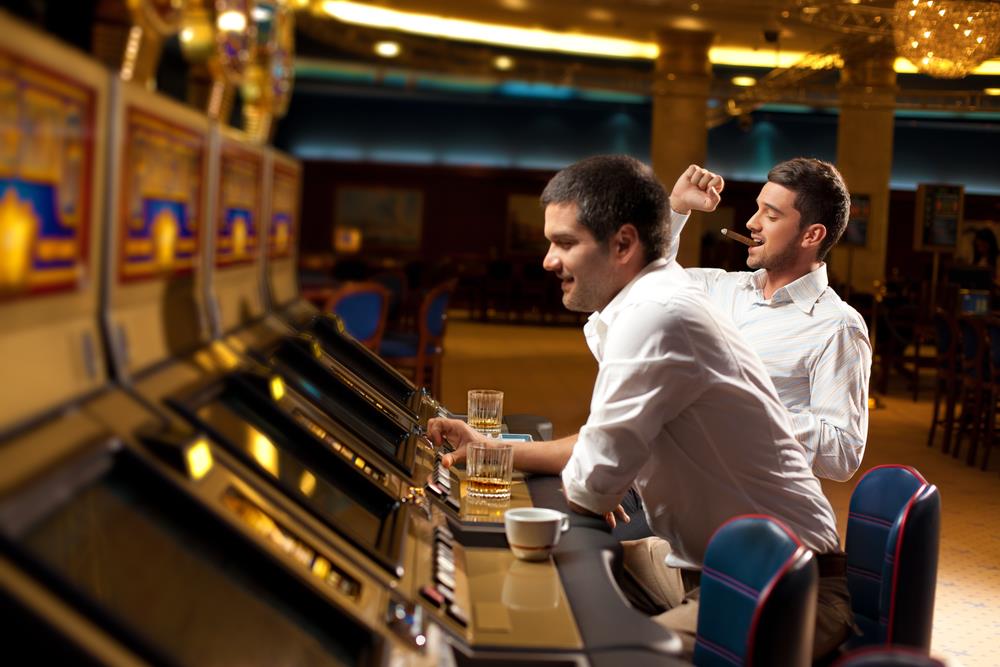 This aspect of the internet sweepstake cafe is sometimes made people tired. In any part of the world, there are countries in which you cannot start an internet café or even online casino. Fortunately, several states are allowing it, but they have relevant regulatory policies. To know how to start an internet cafe, you need to know the specific regulatory rules of the states in which you are planning to run your online gambling business. It is essential to learn the rules and regulations of those places. Taxing jurisdictions, gambling regulations are mandatory in some areas. It is better to make a quick research about this issue then decide about starting an internet cafe there. If you have not done your research and open an internet sweepstakes cafe where it is not allowed. You will have serious problems afterward. So, be careful about it. 
Different countries have different normative rules for gambling business regulation. It is not a global thing that is why you need to comply with the provisions of a specific state — these regulations made because of safety. The governments are trying to keep those sweepstakes cafes in control. They are afraid of the cases where those cafes are misusing their reputation and abusing the laws of that state. For instance, in the United States of America, there is a government organization that is called the federal trade Commission.
This organization is dealing with the issues regarding gambling and online casino business. If you decide to get into the gambling business and want to know how to start an internet cafe, take notes about these regulatory norms of each state. If it is allowed, then you can find a lawyer and begin the licensing process for your internet sweepstakes café. How this process occurs?
Licensing
The licensing process is essential for starting an internet sweepstakes cafe. As mentioned before, you should get a persimmon regarding this job. Not every country is allowing online casino games and such activities. The requirements are varying from country to state. There is no exact answer to that question regarding the regulations. If you want to get a license regarding your gambling business, you should ask for it. You need to apply for related organizations. This process can take a lot of time.
For instance, if you apply for a gambling license, you may get it after one year. That is the main reason why many people are going to countries where it is easy to acquire the license. Do not hesitate to ask for more information about this issue. It is very crucial if you want to know how to start and internet cafe. Delay of the license can cost you a lot of time and money. Do your research and find the best country, state that applies to you. 
Location
If you could get a gambling license, the next thing you should do is finding a proper location for your internet sweepstake cafe. Just like any business idea, internet cafes made for customers. You need to serve those customers to get paid. The purpose of having excellent internet sweepstakes software and game variety is unique. However, if your location is not an ineffective place, who will use those systems and play those games? For finding out the best site for your internet sweepstakes café, you need to analyze previously opened cafes and imply those rules that you have learned.
In crowded places, the possibilities of your internet café become successful is high. However, you need to consider the safety and transportation for customers while deciding about the location of your internet sweepstakes cafes. That is the second tip for newcomers to this business. After finding out the available position, then you need to take care of equipment for your internet sweepstakes.
Gaming equipment
After you get a license and find a suitable place for your internet cafe, the very next thing that you should do is to find related equipment. What are those? The gaming equipment can be divided into two parts. People who are searching for how to start an internet cafe will tell you that quality is essential for this job. The hardware is the machine that you will use in your internet sweepstakes cafes.
The software part is as important as hardware because all of the internet café sweepstakes games are related to that. To showcase the best games, you need to have the best slot machines. If you provide high-quality service, then you will get a higher reward. You need to be sure that your sweepstakes system works properly without any problems. Make a draft about the software and games that you want to offer to your customers. After that, talk to the gaming software providers about your wishes and start your internet sweepstakes business.
Marketing strategy
After you solved all the issues mentioned above, you need to create a marketing strategy for your new business. It is essential to have a good marketing strategy if you want to know how to start an internet cafe. Promotion and marketing strategies are necessary for this type of business. If you know what you are doing, then everything will go right. Do not panic if your internet cafe is not working as you expected before. New business places are always struggling at first, but after creating an effective marketing strategy, they are managing all of that stuff quickly. Thank you for reading this article. If you are a potential owner of the sweepstakes café in the future, this post should be helpful.