Internet cafe business proved its profitability in recent years. There are different types of businesses related to internet cafes, and one can enjoy high profits by successfully managing it. Whether you plan to start your internet riversweeps business or you have already done, this guide will help you excel in your work. Like any other business, internet riversweeps has challenging features. Owners need to keep customers attracted and satisfied. Meanwhile, they also should maintain monitoring and reporting responsibilities of the company to stay lucrative. To help you in this process, I developed a simple 3 step guide. By following this advice, you can be more comfortable in starting your business.
The crucial point is the second stage which is about having a reliable software. If you partner with providers like Playriverslot, management will be a kid's work for you. It provides an excellent Riversweeps at home product, which gives access to distant players. As a result of Riverslots at home, revenue flows in your business 24/7 even when the internet cafe is closed.
Step 1. Physical Features
Physical features of the cafe include its location, equipment or furniture and the license. These are the essential elements that you need to think about in the first place.
Location for Riversweeps Cafe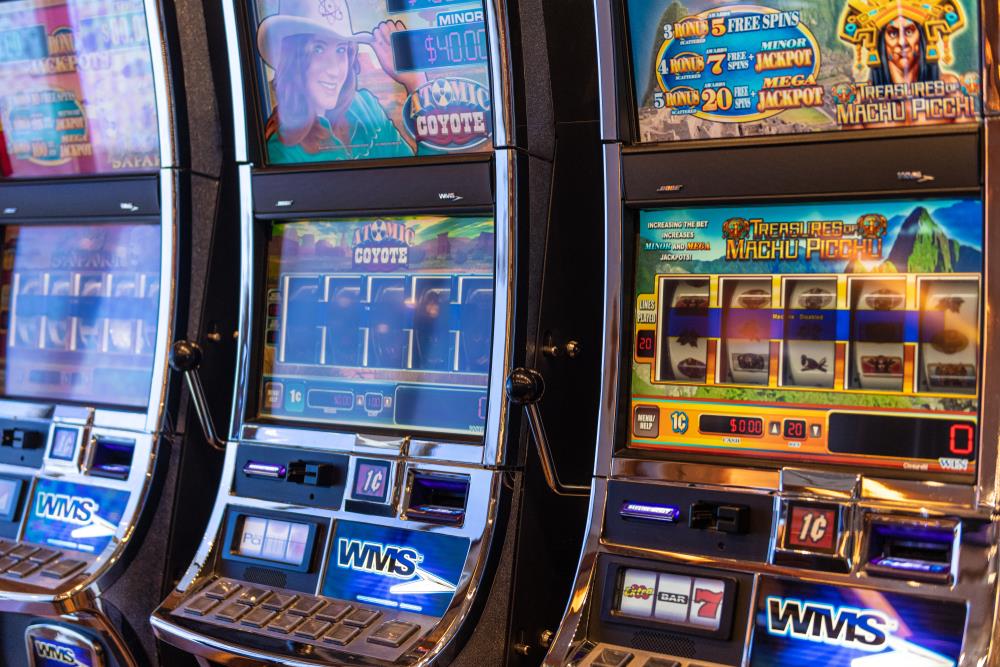 For a successful internet cafe, the location matters considerably. Choosing a busy region will directly lead to a high number of customers. Besides, in each city, there is a unique region which is associated with gambling games. In these places, many gambling locations exist in clutter form. Opening an internet Riversweeps cafe close to those locations can benefit the business a lot. The reason is that people visiting this neighborhood are already fans of betting games. It increases the likelihood that some of them might visit your cafe, too.
On the other hand, some other owners claim that you should open a business far away from competitors. Therefore, locating the cafe where competitors are in clutters can be disadvantageous. However, I think that those competitors increase the awareness about the service and attract customers. If you offer better choices, sure some of their players will visit your internet cafe, too.
Hardware and Furniture
The design of the internet cafe is one of the most influential factors that attracts customer attention. Colors, consistency in the design, appealing features are the identifiers of the reliable brand. Locating advertisements around and using attractive design elements ensure that players will give a chance to a new internet cafe. Furniture in the place should have its style based on the theme of the location. If the design has a modern feel, it is better to have a contemporary furniture style. Also, if one wants to evoke a retro feeling, he should choose furniture accordingly. No matter the design, the furniture should be comfortable. Your chairs should be able to keep players on them for a long time.
Hardware is another element that affects the access of riversweeps games. The owner should be able to invest some money in choosing the right hardware. Equipment should not be a barrier to the installation of the software, or it should not slow down the speed of the process. Besides, it should reflect colors brightly and vibrantly. Gambling games are most effective when they have catchy colors to keep attention. Other than hardware for games, owners can also install River Slots Redemption Kiosk in their cafes. Players can make purchases and redeem with these kiosks. They are multi-tasking and can decrease the need for the staff members. Hence, you can save the costs of your business
License
Furniture, design, location, and equipment- all are fun stages of starting a business. When it comes to a license, the issue gets more serious. One should get familiar with the laws and regulations regarding riversweeps games before taking any further steps. If there is no restriction against gambling games, it will be relatively easy to obtain a license. Paying the required fee and having the necessary documents will be enough. If there is a ban, it is better to consider going overseas. You should also be aware that a reliable sweepstakes software provider will assist you in the license obtaining process.
Step 2. Software choice for Riversweeps
I joined hardware, furniture, license, location in just one step, while software choice is an entirely another step. This distinction is no coincidence, and you should not be surprised. Selecting the right riversweeps software requires more effort and time. Also, its benefits outweigh the advantages of elements in the first step.
The industry is vast, and competition is fierce. You have tens of options to get pre-reveal, nudge, skill-based or arcade sweepstakes software. However, a professional and reliable provider will be the one that makes your work easier. If you choose Playriverslots, managing the internet cafe will become a kid's work. The solution of Playriverslots gathers all data and processes of various machines in one place. It does not need a physical data server as it works entirely on a cloud-based system. Not only it ensures secure storing of the data, but it also relieves you from the cost of physical servers equipment.
Play-at-home function
Management of all machines from one device and built-in accounting system will be the most valuable asset for a new owner. Besides, this software offers riversweeps at home function, which is like a dream for an internet cafe. This feature enables players to enjoy gaming wherever they are for 24/7. All they need to do is to get the code from the physical store and download the mobile app. As a result, they play anytime they want, and the business generates revenue non-stop. River Slots mobile is also compatible with different platforms. It means that players can use any device they wish to access games. Besides, Playriverslot trains the staff members of the store for free. Therefore, they also provide excellent services to your gamblers.
Step 3. Engaging Games
The last step of starting an internet riversweeps is offering engaging games. Games with vibrant colors and various themes will ensure that clients do not get bored. Besides, professional software providers generally add new sweepstakes games to the library in each period. No matter how engaging your games are, after some time, players can get bored with them. Hence, a rich game library with popular games is the key to loyal customers. Speaking of loyalty, owners can also consider loyalty points for their games. For instance, each time a gamer plays, he can earn some points. This strategy will lead to increased loyalty for your brand. You will ensure that players return to your internet cafe.
Wheel of fortune is another strategy to keep customers. Every 24 hours, a customer can spin the wheel and earn some prizes. If a player does not feel lucky, they can enjoy cash refunds from the wheel. Besides, the community board will also motivate them to play as there will be progressive prizes. Some cafes also use matchup bonuses. With Playriverslot software, you will also be able to offer rewards in the form of free dollars to newcomers.
Playriverslot
After all, all the features mentioned in the second and third steps will be accessible with the help of the software provider. The right provider, like Playriverslot, offers you a solution that includes many benefits and features in the riversweeps software. You do not need to think about the ways to implement any of those strategies to attract clients. River Sweepstakes system thinks and applies them on behalf of you. As a result, as a manager, your task gets even more comfortable. Hence, it is better to view the possibilities of software providers before choosing one.