Winning is an ultimate goal in casino games and overall all the competitions that you attend. In gambling games, it is more important because you put your money on them. Most of the players do not have a clue about the games that they are playing, and they think that all of the casino games are luck-based. Though, that is not the ultimate truth about casino games, including slot machines. Sweepstakes gaming cafes offer lots of cool games, and casino slots are among those games. This post aims to cover some expert knowledge on slot machine games and give you some tips on how to increase your winning chances in sweepstakes gaming cafes.
Slot Machine Placement is Not Random
Sweepstakes cafes and land-based casinos want you to think that they place slot machines randomly, though reality reflects another thing. That is not the case when it comes to sweepstakes cafes, and players need to be aware of this. You need to know that before internet cafes started to function, every square foot of the place is analyzed and reported to the respectable people.
Traffic patterns matters for internet cafe owners because the value that customers put on some of the online slot machines is different. That is why they monitor players and decide which place to put specific gambling machines in sweepstakes gaming cafes. Generally, the most popular and the highest yield casino slots placed on the most popular places in that area. Visible casino slot machines are the ones that considered being more profitable for sweepstakes cafes. So, keep in mind this trick and choose the slot machine wisely.
Some Slot Games Pay Out More Frequently than Others
It seems like a myth that slot players create though it is not. Not all of the slot machines are developed equal, and not all of the payout with the same rates. Usually, video slot games payout less than classic three-reel slot machine games. The intent behind this secret is the popularity and appeal factor for customers. Three-reel classic slots are not popular anymore, and players prefer to play more video slots than classic ones. Video slots acquired pop culture, and modern video game attributes that helped them to get more recognition from players. Because of these reasons, sweepstakes gaming cafes can dial down the rate of payouts. On the other hand, classic slot games are losing popularity because of the old fashion design and lack of additional features. That is why sweepstakes cafes dial-up their payout rates.
Slot Club Membership Card does not necessarily exist for Rewarding You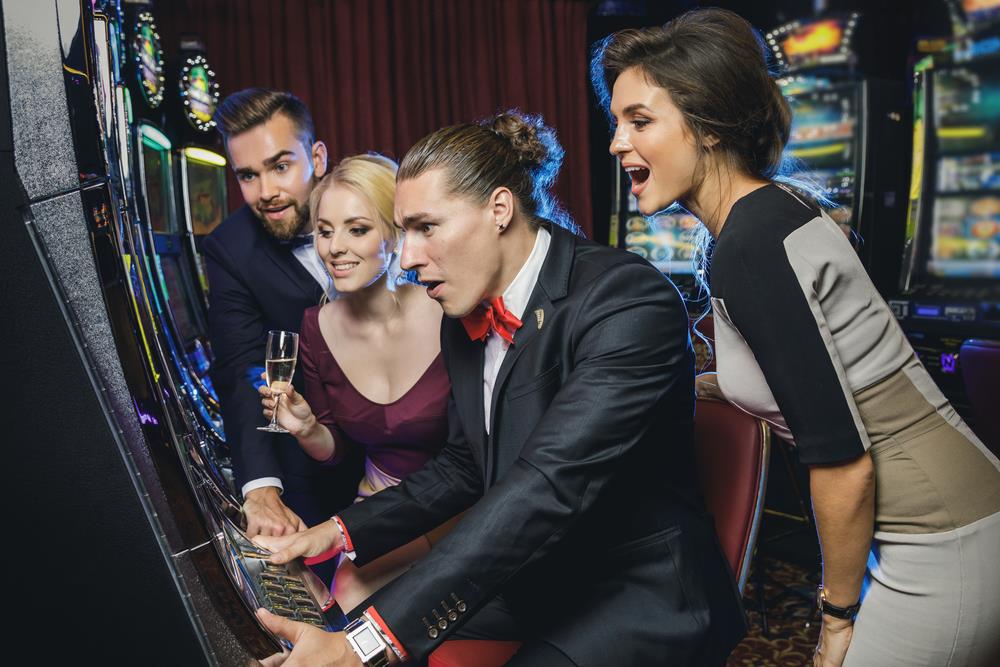 It is undeniable that there are lots of additional features, bonuses, and promotions that players generate to increase their chances of winning and earning some cash. Though, it is better to understand the fact that sweepstakes cafes are business platforms, and they aim to get profit from that business. Players can get slot club membership cards, which are an additional tool that they think would help get more prizes in sweepstakes cafes. The truth behind these campaigns is that the casino marketing department needs to know the effectiveness of those promotions so that they can decide which path to take to improve their marketing strategy.
In the long run, the results are not on Player's Favor
Players do win at casino slots all the time, and it is not an issue. The winning amount can vary from small to big ones. The problem is that in the long run, a player can't win against the house edge. Slot machines manufactured in a way that they pay out almost seventy to ninety percent of the initial deposits to the customers. Those numbers can fluctuate a little bit because of several factors such as the player's deposit amount. Experienced casino players believe that betting higher and putting high deposits can, in fact, increase your chances as well as payout percentage of the sweepstake slot machine.
Though the numbers can be lower in some internet cafes, that is why you need to do a background check before settling down on any of them. No one will insist on playing slot machines if he or she keeps losing their money. That is why slot machines are not so-called one-armed bandits, and they do payout from time to time. The only thing that you need to know is that it is impossible to win in the long run.
Max Betting Strategy: Does it work?
On most of the sweepstakes cafe slot machine games, this strategy works well. Max betting is a strategy that can help you to activate the bonus rounds, jackpots, and increase player odds of winning at any time. Most people consider this as the best option since it is the only one that literally can increase your odds at winning a slot casino game. Making max bets creates a favorable condition for a player in the long run.
The casino slot games that have higher payout rates do not usually function to their standards. By saying that, we meant that the payout rate is changing dimension. So, as long as the player bets the max amount, it goes higher and higher. The only case where you should not think of betting max amount is when the max bet exceeds your bankroll. If it is above your bankroll, do not risk your money and fix paylines according to what you have.
Class Two Slot Games Are not Slots at all
You may have noticed Class two slots, but you probably do not have enough information about them. You can find these slot machine games usually in Indian reservations or sweepstakes gaming cafes that are some people calls as racinos in the United States. The essence of those slot machine games are not traditional slots. They are preprogrammed bingo games which display slot machine game interface for entertainment purposes.
How to identify Class two-slot Machine Games?
Be careful about them because they are not actual class three slot games. In some of the states, it is illegal to play slots and overall online casino games. That is why manufacturers use Class two slots to make it seem and feel like casino slots. To determine Class two slots from actual slot machine games, it is better to look at the bottom corner of the screen. On that part of the casino machine, you can see a small bingo card image. That card is attributable to the class two slot machines.
Final Thoughts
Sweepstakes cafes are a business model. It is undeniable that, just like any other business entity, they aim to get profit. Sweepstakes gaming cafes are not different from other brick and mortar casinos in terms of the system. The slot machines that they use are another piece in the puzzle, so that helps owners to get more money. Now you see some of the tricks and secrets that sweepstakes gaming cafes use; you can understand the system and act accordingly. Hopefully, this article can be helpful for you to get to the top of your game in sweepstakes cafes.